by Brick.is
LEGO'S 10 Biggest Sets of All Time
Jun 08, 2022
LEGO has given us some of the biggest, most impressive block sets ever seen for years and years. We still expect that even as the years pass, we'll see even bigger and more remarkable model sets, as LEGO doesn't seem to be on the verge of stopping. 
Here is an updated list of 10 of LEGO's biggest sets of all time:
1. LEGO Art World Map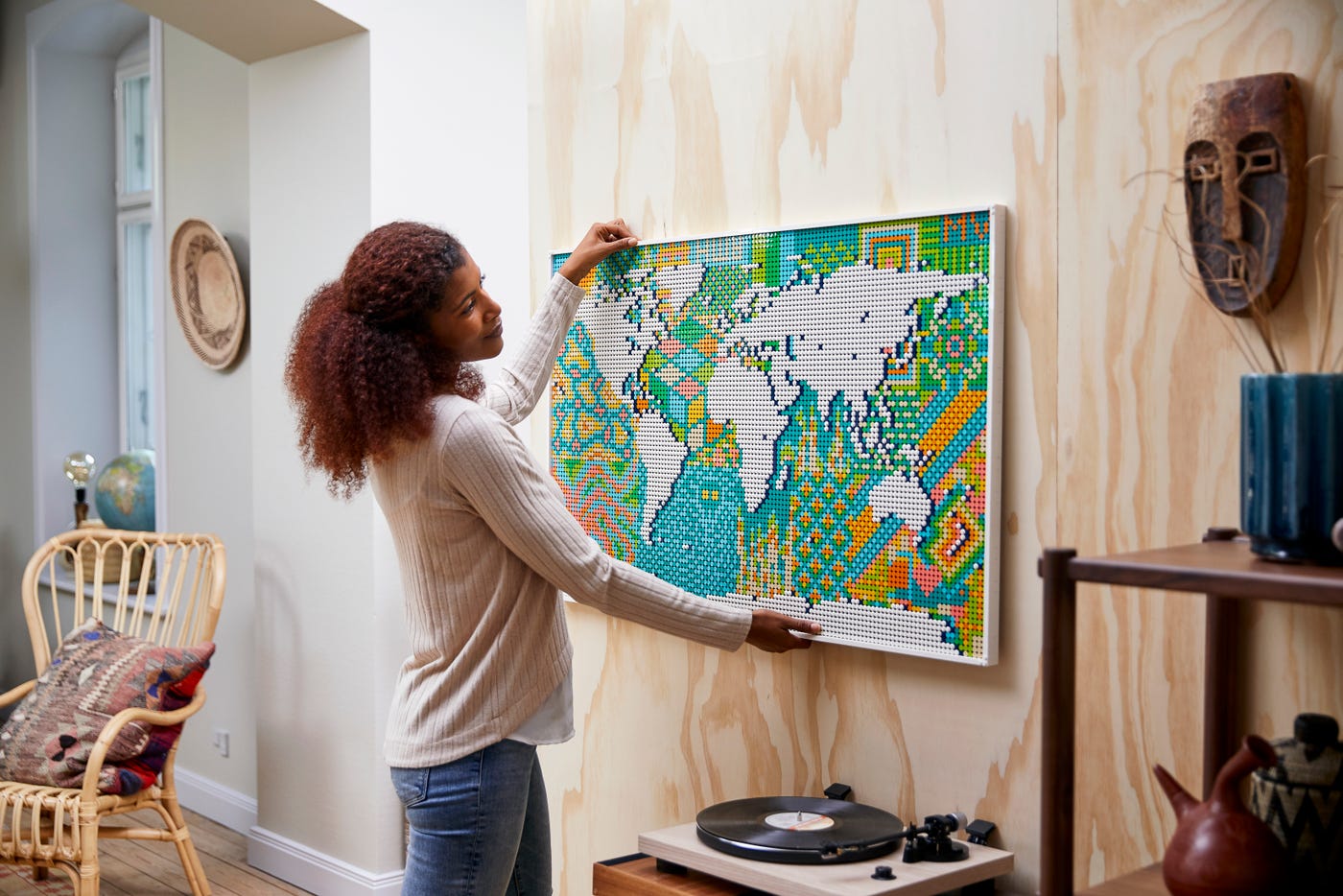 On top of this list is the LEGO Art World Map with 11,000 pieces! This makes it stand above all other sets in the LEGO universe as the set with the most pieces. With this piece, you can have an exciting time shaping your world in your creative way and at the same time, have an exquisite piece to enhance the look of any room. You can also throw in some design and colour in the oceans and continents, and even decide what part of the world you want to be the focus with colourful stickers and pins. The LEGO Art World stands far different from any other world map out there.
2. LEGO Titanic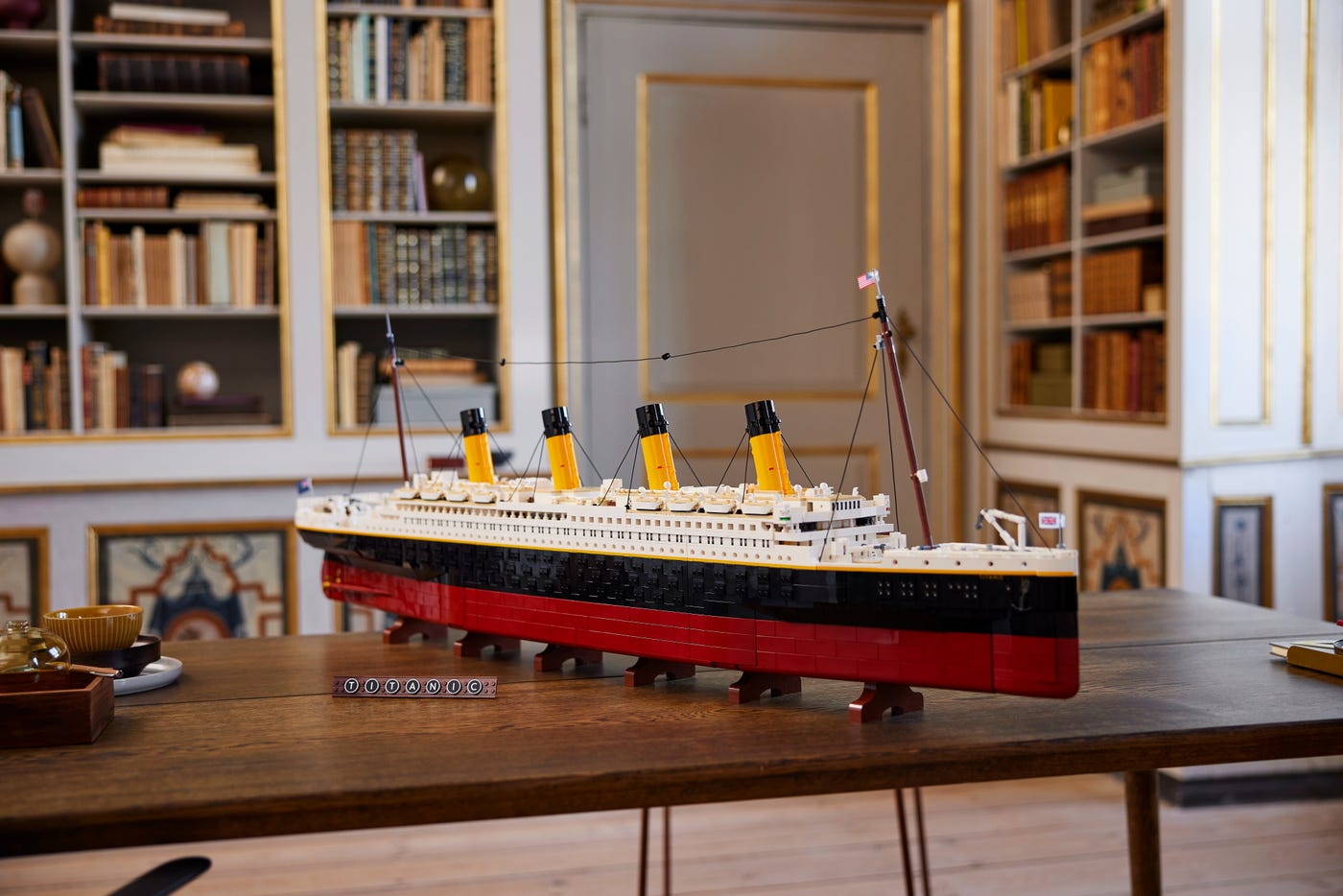 While the LEGO World Map has the most pieces, these 53 inches long (135cm) model of the Titanic tops all other pieces with its massive size. The 1:200 scale LEGO Titanic model has 9, 090 pieces that form an intricate masterpiece with almost as much detail as the original ship. The model is complete with miniature lifeboats, various cabins, a pool, a majestic staircase, and even a boiler room, among its other impressive features. The designer of this set paid so much attention to the detail of this set, so much so that you can even see the piston engines move when you turn the propellers!
With its size and fine detail, the LEGO Titanic would surely be an exciting piece to construct.
3. LEGO Colosseum
Not only is the LEGO Colosseum the second-largest by size, but this piece is also a worthy homage to one of history's greatest architectural structures, even after so long since the original Colosseum was constructed.
The colosseum set comes in 9 036 pieces and is accurately designed to represent the original amphitheatre structure it is modelled after.
Even the designer of this set, Rok Zglin, commented that more pieces constantly went into this set to make it even more detailed than before. A truly outstanding set indeed!
4. UCS LEGO Star Wars Millennium Falcon
Next on this list is the LEGO Millennium Falcon, a model of the original spaceship from the Star Wars film.
This set piece comes in 7 541 pieces and is 33 inches long with a width of 22 inches (60cm), complete with seven mini-figures which consist of Chewbacca, Han Solo and other film characters.
Wouldn't it be something to own a replica of the Millennium Falcon ship that did the Kessel run in just 12 para seconds?
5. LEGO Harry Potter Hogwarts Castle
What is a better way there to live out your Harry Potter fantasies than with this huge model of the magical structures of Hogwarts?
Although this set is not as big as the first few already mentioned, with just 6,020 pieces, it is a magnificent and extremely detailed set. You can see Hagrid's shack, Dolores Umbridge's pink office, several Minifigures of students and teachers around the castle, and the logo of each of the houses at Hogwarts. The dragon Harry battled also comes with this huge set; talk about accuracy!
From the boats that brought Harry Potter into this magical world to the walkways, classrooms and the great hall, this set accurately depicts Harry's many adventures in the wizarding world of Hogwarts.
6. LEGO Creator Expert Taj Mahal
Like the original, the LEGO recreation stands tall and is equally breathtaking. It was such an appreciated set piece that it was released again in 2017.
This incredibly intricate set comes in 5,923 pieces with a height of about 16 inches (43cm) due to its high central dome, making it the ideal model of the original Taj Mahal.


7. LEGO Harry Potter Diagon Alley

Enter once again into the magical world of Harry Potter with the LEGO Diagon Alley replica. The 5,544 pieces of this set all combine to accurately depict Hogsmeade's magical shopping street where wands and brooms and about every potion are found.
We see minifigures of Hagrid, the Malfoys, some members of the Weasley family and other minifigures (14 in total) in this meter-long replica of the Diagon Alley.
8. LEGO Camp Nou – FC Barcelona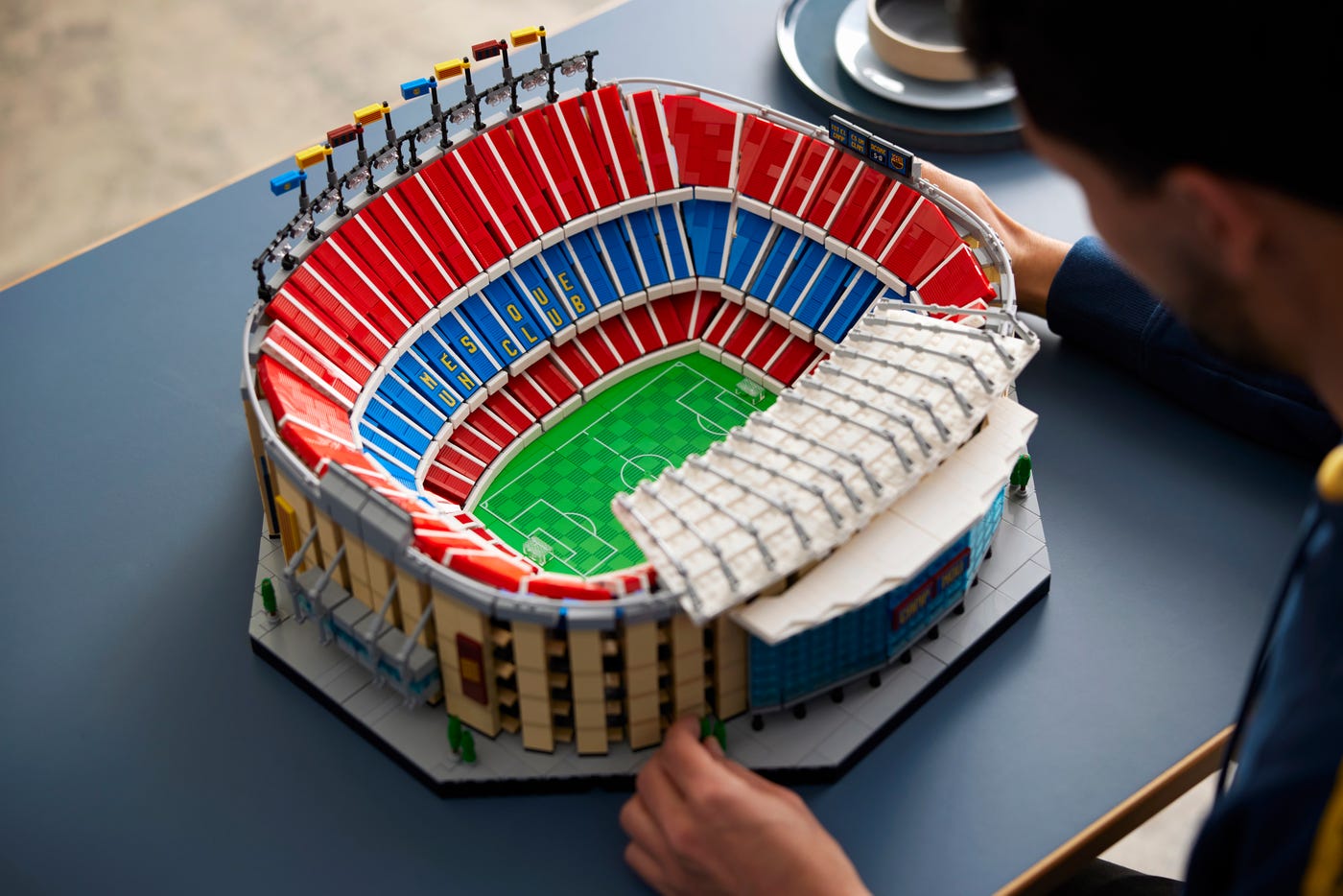 When talking about intensive detail, this set reaches the very mark. This set comes in 5, 509 pieces and is a great collector's item for football fans, especially FC Barcelona fans.
It is so intently detailed; you can see the "Mes Que Un Club" motto on the stands along with the Barça team bus, the neatly designed field, the VIP entrance and other features. Its precise features make this LEGO model very similar to the original Camp Nou stadium.
9. Ultimate Collector's LEGO Star Wars Millennium Falcon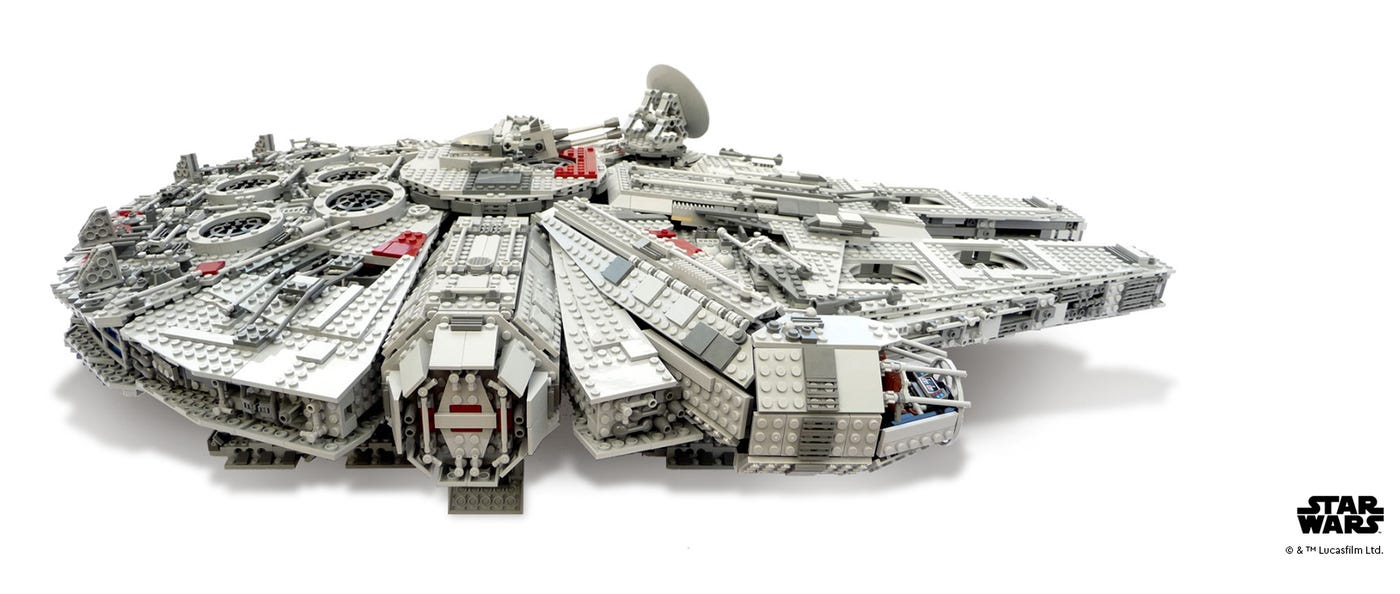 This 2007 made Millennium Falcon comes next in terms of the largest spaceship replicas, right after the UCS LEGO Star Wars Millennium Falcon already listed above.
It was the first set to make it past the record 5,000 pieces as it comes in 5,197 very detailed pieces, it might yet still break past the 10,000 pieces record, but that is not certain. This set remains a Star Wars model masterpiece.
10. LEGO NINJAGO City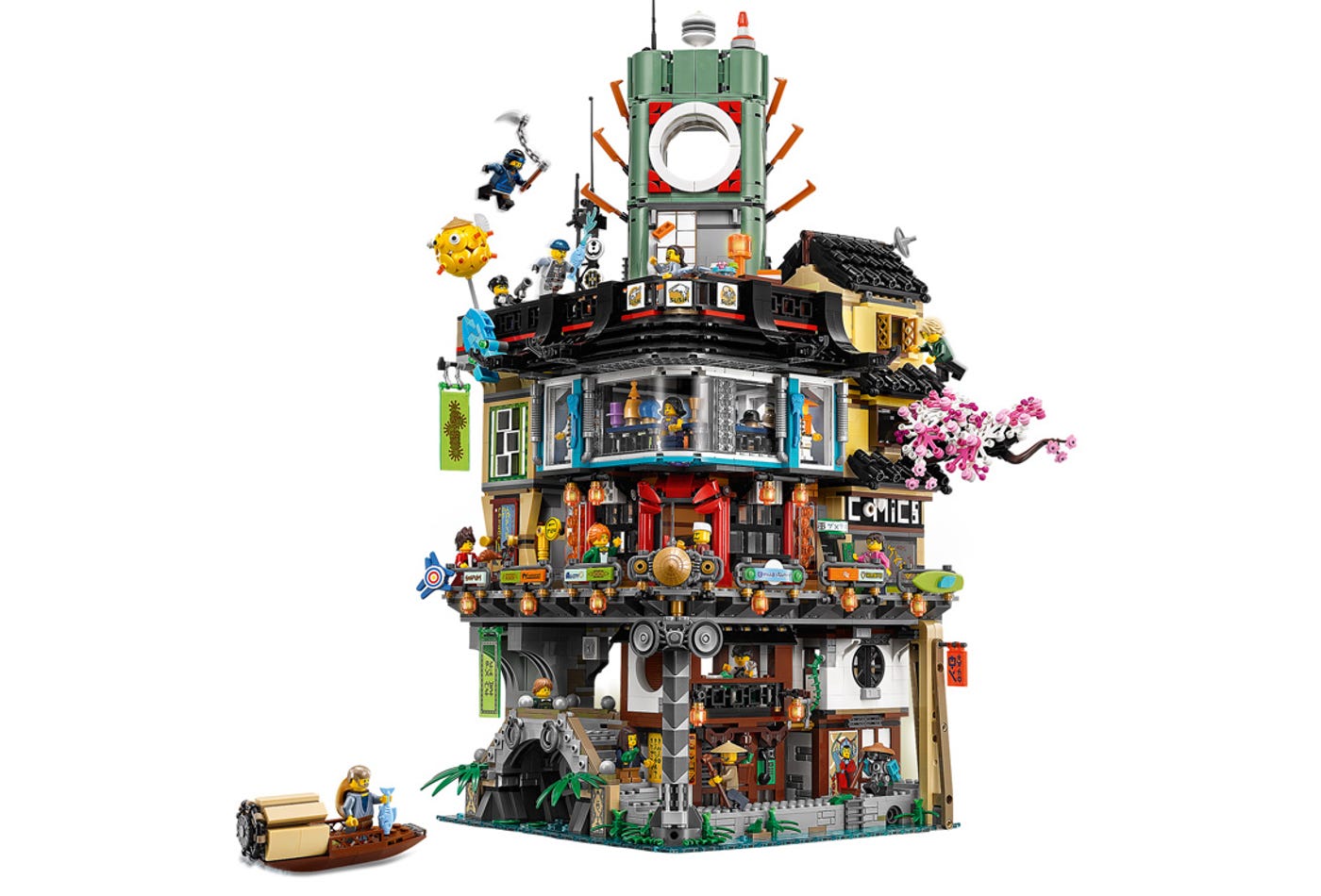 City set-piece is a perfect way to end this list. While only having 4, 867 pieces, this complex set still stands as one of LEGO's biggest.
This set, a model from the LEGO Ninjago Movie, has multiple structures, quite challenging mechanisms, and hidden compartments with 19 different minifigures. You can have so much fun constructing the Ninjago City set with your friends and maybe even by yourself
And that is it, guys! The biggest LEGO sets ever made.
What do you think about this article?